So, you've successfully navigated your second date and are now meeting up for a third. By this point, it's clear the two of you enjoy each other's company, have some if not several mutual interests and most importantly, you're keen to take things further. It's also important to remember that both of you agreeing to a third date means that not only do you find each other attractive but there's a shared and genuine interest in taking things further.
How is a Third Date Different?
By your third date, you would have identified if your partner opposes any of your deal-breakers. This might include religion, political stances, long-term travel, marriage and children. If you haven't had these conversations, now is the time to do so. The third date is also when you can gain clarification on whether you're both looking for a long-term relationship or something different. If you're not at this stage yet, you may want to take a look at our first date tips or consider our second date ideas guide.
Our Third Date Ideas to Solidify Your Partnership
Now that you're confident you want to spend more time with each other, this opens up opportunities for more personal or even intimate third date ideas. We've selected some of our best third date ideas to help you continue to deepen your connection with your partner.
Marvel at The London Cabaret Club
Without a doubt one of the most sophisticated and memorable experiences in London, The London Cabaret Club combines fine dining with scintillating live performances and exceptional waiting service. Set in Victoria House, the Cabaret Club puts on a variety of British-based performances, from Carnival Specials to cabarets that celebrate British Heritage.
Each performance immerses you in a unique theme, so you can expect quintessentially British Cocktails for the Queen of Roses and a tailor-made Caribbean-based menu for the Carnival Show. London Cabaret Club continues to introduce new, innovative shows each year to celebrate the rich, multicultural heritage of Britain.
Experience the Michelin Star Restaurant: Core
Spearheaded by the award-winning Clare Smyth, Core is described as an 'elegant fine dining restaurant', situated in the beautiful area of Notting Hill. Smyth currently holds three Michelin stars in the 2021 Michelin Guide and was responsible for the catering at Prince Harry and Megan Markle's wedding. Core's menu is Traditional British and emphasizes natural, sustainable produce sourced from trusted UK farmers and food producers.
Core has three exquisite menus; their Classic Tasting Menu, the Core Seasons and their A La Carte, all of which are created using only the finest, hand-selected ingredients. The award-winning Master sommelier, Gareth Ferreira (MS) is responsible for curating their wine list. From old, fine and rare to young, vibrant and exciting, Core's cellar boasts a remarkable collection of iconic vintages and recent favourites.
Rent a 5-Star Cottage in the Lake District
Relax and unwind in the marvellous splendour of the Lake District for a truly romantic and intimate third date. The Lake District is renowned for its stunning mountain scenery, Lake Windermere and its historical associations with the likes of Wordsworth, Beatrix Potter and John Ruskin. What better place to rent a beautiful cottage overlooking this iconic landscape for your third date.
We'd recommend opting for a five-star, gold-rated cottage, for a refined and indulgent experience. Hire a car and enjoy driving across the stunning scenery, dip into local pubs and restaurants along the way. This third date idea does involve staying with each other overnight, so if you feel as though this is too soon, you could turn the idea into a day trip instead.
Wine & Dine in Luxury at the Award-Winning Denbies Wine Estate
The UK plays host to a myriad of phenomenal vineyards spanning from East Sussex and Surrey to Devon and North Yorkshire. Experiencing one of the best vineyards in the UK with your partner will go down as one of the most memorable and romantic third date ideas on your list.
Denbies Wine Estate is one of the largest producers in the UK and is run by the same family who planted it in 1986. Founded by Sir Adrian White in 1984, the Denbies Wine Estate has won multiple awards for sparkling and still wine production and has welcomed several members of the Royal Family to the estate, including Prince Albert in 1851.
Upon arrival, you and your partner will enjoy luxurious tours both inside and outside the winery as well as a themed dinner in the Gallery restaurant. The estate boasts 17 beautiful rooms with exceptional views over the vineyard and restaurant. If you have the urge for a romantic walk through the Surrey Hills, there are cycle and walking routes to be enjoyed.
The Final Tips to Remember When Going into Your Third Date:
As stated previously, going into a third date should feel natural, you should feel confident and assured that you are both looking to take things further. By this point, you can afford to be yourself and allow your partner to get to know who you are.
The first date is reserved for testing the waters and trying to find the basics of the person sitting opposite you. By the second, you've both established there's a genuine interest and you're keen to find out if you can build on this momentum. And the third date is the time for important topics and discussions. Ask them questions and listen carefully to their answers, don't fall into the trap of hearing only what you want to hear, as this will only cause problems further down the line.
By doing this, you can determine if the person sitting opposite you is worth your time and affection.
---
Are You Looking to Share These Experiences With Someone?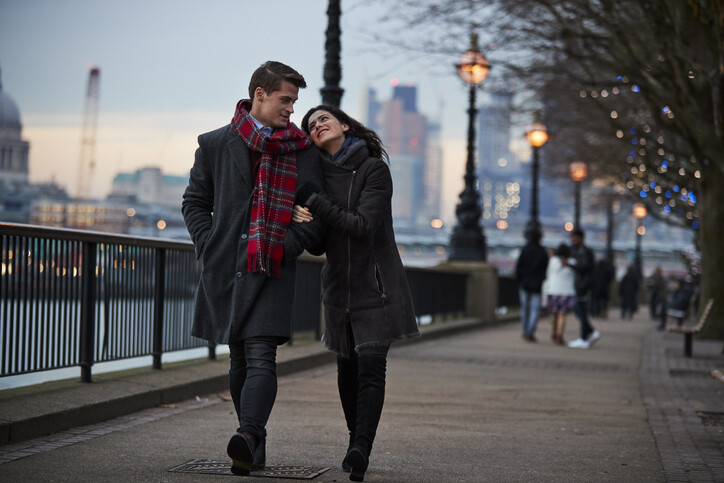 If you're looking to enjoy these experiences with someone, that's where we can help. Our exclusive matchmaking service is tailored to help you identify your perfect partner and introduce you to each other. The world of modern dating can appear busy, saturated and stressful – but our service alleviates these problems through transparent, honest and professionally-tailored matchmaking.
To learn more about how we can introduce you to your perfect partner, please don't hesitate to give us a call to discuss your options.