OUR MISSION
Since 2011 our approach has adapted to suit client needs and market changes. But our mission has never altered: to help our clients succeed in their romantic lives.
For many singles the dating world feels chaotic and exhausting. Maclynn's aim is to set our clients on a different path. A path of growth and self-discovery. Of meaning, happiness and empowerment. We achieve this through a combination of our unbeatable expertise, global network of incredible singles, and empathetic and compassionate team.
Every client has different needs. So while we've formulated a clear framework and defined services, these are just the foundation to get you started. They can all be designed with you front-of-mind.
Our Values
INTEGRITY
We aim to exceed expectations by always putting our clients' needs first, and delivering a service that is honest and transparent.
UNPARALLELLED QUALITY
We work relentlessly to find you the best possible matches. Quality is at the heart of everything we do.
INCLUSIVENESS
Through our human and values-based approach to matchmaking, we welcome discussion with singles spanning the globe, no matter their background, culture or needs. We have only one requirement: you're seeking a meaningful long-term relationship with a compatible partner.
EMPOWERMENT
By informing, advising and coaching you and combining our expertise with your experience and insights, you will date with focus and purpose. At long last, get ready for dating that actually feels good. Our Story So Far
June 2011
Vida is founded in London.
February 2013
Vida's founder Rachel expands the service internationally, working with clients across Europe, the USA, the Middle East and Asia.
September 2017
Our first international office is opened in NYC.
October 2017
Vida's services expand from solely matchmaking into coaching and dating consultancy.
January 2020
Vida changes its name to Maclynn in the USA.
January 2021
Our California office opens.
June 2021
We celebrate a milestone of 10 years in business! A moment to reflect and be proud of our achievements to date.
October 2021
Our New Jersey office opens!
July 2022
A brand refresh sees Vida renamed globally as Maclynn, marking a pivotal moment for our brand, our service and, most importantly, our clients. Vida is retained as the brand name for highly bespoke matchmaking that's personally delivered by Rachel to a select few VIP clients annually.
Rachel MacLynn
Having dedicated the first 5 years of her career to psychology, in 2006 a moment of serendipity saw Rachel pivot from business psychology to professional matchmaking. With all the hallmarks of her ideal job, Rachel thrived, and eventually took the plunge and set up on her own.
Inspired by her father's many great life stories and her parents' philosophy of loving someone for who they are and forgetting about external labels, she decided overnight to found The Vida Consultancy – now known as Maclynn – in 2011. A world-class matchmaking service for those seeking the best in life.
The name was rich in symbolism for Rachel. Vida means life in Spanish—and it is also Rachel's middle name. Vida was a fresh, new start. A chance to live life to its fullest—and not just for Rachel, but for her clients, too.
A decade of award-winning matchmaking and thousands of successful connections later, Rachel is looking to the future once more, by developing her company overseas.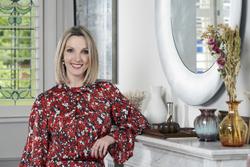 Curious to learn more about how we can help you find your ideal partner? Get in touch for a no obligation, friendly chat with one of our experts.