 FAQs
All your questions answered
Do you work with clients internationally?
We do indeed. Our team of international matchmakers covers most cosmopolitan cities in Europe, USA and Asia. If you are based outside of North America you'll likely work...
What is matchmaking?
Despite its archaic history, matchmaking has shifted and grown to adapt to more modernistic relationship ideals. Even so, the focus remains the same: matching one...
Will my profile be visible to the public?
Absolutely not! We pride ourselves on maintaining the highest standards of discretion and confidentiality. All profiles are securely stored on our CRM system which is...
When was Maclynn founded?
Maclynn opened in 2011- initially trading under the name of Vida. We initially only worked with clients who were looking for an exclusive dating service in London. By...
How is matchmaking different to online dating?
Where do we start?! In many ways matchmaking is the polar opposite, or as we like to say, matchmaking is the answer to all your dating challenges! It's offline (tick),...
How does it work?
Stage 1: A compatibility profiling session will delve into your life, attitudes, beliefs and values. It's not enough to know what you do in life, we want to know why you do...
Are you a marriage agency?
Not in the traditional sense. Our aim is to find you a compatible partner who is serious about having a long-term committed relationship. Some of our clients are more...
If I decide to join when can I expect to start dating?
Most Private Members are on a date within just a few weeks of joining. We want to get it right, so there's a lot of work at the start of your membership to make sure we...
How long does the membership last?
Typically 12 months, however we tailor membership to our clients' individual requirements and therefore membership duration can vary.
Where will my matchmaker be based?
If you're based outside of North America your matchmaker will likely be based at our Head Office in London, unless you prefer to work with one of our matchmakers in New...
Where are your offices?
Our global headquarters is located in Mayfair, London. We have four offices in the United States: Manhattan NY, Morristown NJ, Los Angeles and San Francisco with more...
Do you cover the Dubai region?
Yes we do. We work with clients worldwide and we are a well-known introduction agency in the United Arab Emirates. In fact, Dubai is one of our most popular...
How do I know if I'm ready to use a matchmaker?
Only you can truly know whether you are relationship ready. Remember, we cannot provide a relationship – we can only provide an introduction. You need to have the time...
How can I apply to be an Open Member?
You can apply for Open Membership via visiting our services page. If you have been invited by one of our matchmakers or ambassadors you should have a code which will...
How do I know if matchmaking is right for me?
Are you serious about finding a compatible partner? Would you rather have expert help than tackle the crazy world of dating on your own? Do you value your time? Are you the...
Do you work with gay clients?
Yes we do. During your initial complimentary consultation we will explain our experience of matching clients from the LGBTQ+ community and from there you can make a...
Why Maclynn?
Since 2011 we have worked tirelessly at creating the very best matchmaking service for high achieving, cosmopolitan people. Initially founded by Rachel Maclynn, over...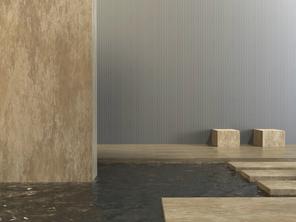 Want to understand more about how we can help you find your ideal partner? Get in touch for a no obligation, friendly chat with one of our experts.