Vintage Glam or Hollywood Glam are a decor style and aesthetic that draws inspiration from the glamour and elegance of the past, particularly from the roaring 1920s and the two or three decades that followed. It combines vintage elements of fashion, beauty, and interior design to create a nostalgic and sophisticated look. It's no wonder that most of us enjoy the instant feelings of awe and admiration we get when we enter such rooms. The ornamentation, textiles, and in fine restaurants, all the way down to the minutely curated table settings and vintage-inspired china and stemware.
Where to find such drama in London? We've got the list for you!
The Grill Room, Cafe Royal
For the ultimate date that oozes glamour and decadence, The Grill Room at Cafe Royal is the perfect spot. The artistic ceilings will leave you gazing upwards in wonder while sipping on a glass of sumptuous champagne. Afternoon tea at this opulent haven is a must-try activity and the perfect way to indulge with your significant other. From the delicately crafted sandwiches to the scrumptious scones, every bite is a delicious treat. So why not dress up and immerse yourself in the luxury and sophistication that exudes from the dining experience at The Grill Room?
Bob Bob Ricard
Bob Bob Ricard is more than just a restaurant – it's an experience. From the moment you walk in, you know you're in for something special. Their iconic decor and all-booth dining create an atmosphere that's both luxurious and intimate. And if you're looking for a truly indulgent night out, make sure to reserve a booth with the press for champagne button – with one touch, you'll have a bottle of bubbly delivered right to your table. It's the perfect spot for a date night or special occasion. So if you want to elevate your dining experience to new heights, head over to Bob Bob Richard.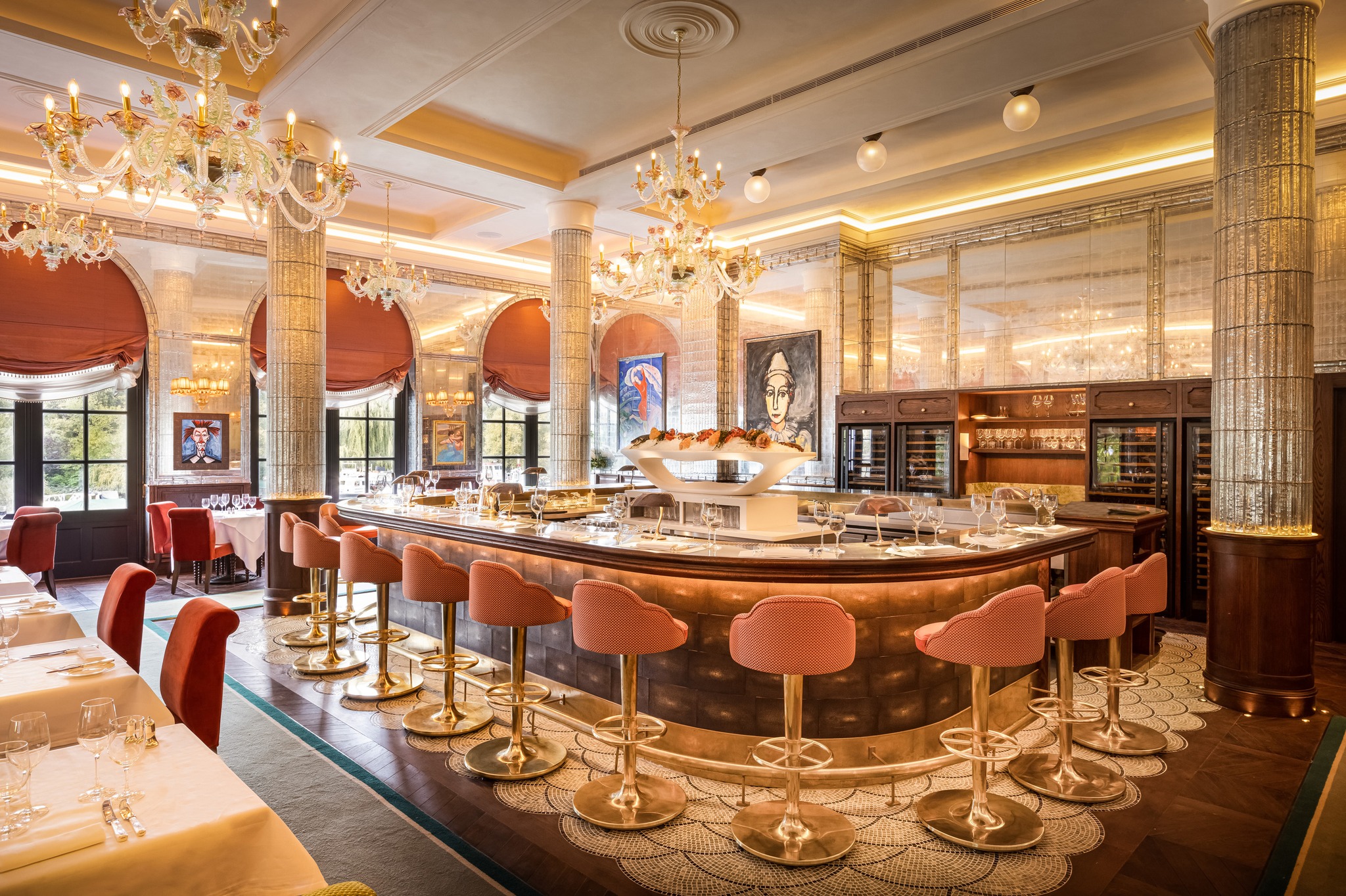 Scotts Richmond
If you're in the mood for a romantic and delicious date spot, look no further than Scotts Richmond. This restaurant offers some of the best seafood in town, but it's not just the food that draws in crowds. The outdoor dining area is surrounded by magical surroundings, making it the perfect place to escape the hustle and bustle of the city. Plus, with its prime location in the heart of Richmond, it's easily accessible for those looking to enjoy a night out. Trust us, Scotts Richmond is a dining experience that you won't forget any time soon.
Booking office
Looking for the perfect place to take your significant other for a romantic night out? Look no further than Booking office! Booking Office offers a unique blend of glamour and sophistication, making it the perfect spot for a special date night. Their menu features classic dishes with a modern twist, prepared by our talented chefs who use only the freshest ingredients to create mouth-watering meals. So whether you're celebrating a special occasion or just want to spend a night out with your loved one, come visit Booking Office and experience an unforgettable dining experience. It's definitely full of old school glamour!
Mimi Mei Fair
Experience a date night like no other at Mimi Mei Fair, the restaurant that exudes oriental glamour. Indulge in Chinese culinary secrets with a touch of contemporary flair that will surely take your taste buds on a gastronomic journey. The lighting, decoration, and atmosphere have been carefully crafted to take you and your special someone on a unique and unforgettable dining experience. If you're looking for a romantic and sophisticated ambiance that guarantees delicious food, then Mimi Mer Fair is your perfect match.
Jacuzzi Restaurant
If you're looking for a romantic restaurant to take your significant other for a special date night, look no further than the Jacuzzi Restaurant. As you enter, you'll be immediately captivated by the grand chandeliers that hang from the ceiling and set the romantic mood. Soft lighting from the chandeliers highlights the red booths that create a cozy and intimate atmosphere. The menu is filled with Italian treasures, and every dish is made with the freshest ingredients. Whether you're in the mood for a hearty pasta dish or a light salad, the chefs at Jacuzzi Restaurant have you covered. It's the perfect spot for an unforgettable evening with someone special.
Looking for a date spot with old school dramatic glamour in London? We've got you covered! These 6 date spots in London will provide you and your special someone a truly enchanting evening, and you'll have plenty of exquisite potential destinations to explore and try. Now that we've granted you some ideas on where to wine and dine your date in style, it's time for you to decide! Visit one of these places or cruise around the city for even more romantic haunts! If you need more pointers on destinations like these ones and others, follow us on Instagram to keep discovering new date spots!