Who doesn't love a good brunch? I mean, honestly, it's the perfect combination of breakfast and lunch, making it the ideal mealtime. And when it comes to dating, brunch dates are a no-brainer. They offer a laid-back atmosphere (no one wants to be too formal on a first date) and delicious food and drinks. Plus, brunch is a great way to gauge someone's personality – are they a savoury or sweet person? Bloody Mary or mimosa? Pancakes or eggs Benedict? It's also a great opportunity to show off your knowledge of local hotspots – who doesn't love discovering a hidden gem? So if you're looking for the perfect date idea, consider brunch – it's the meal that brings people together and sets the tone for a great day ahead.
In this blog post, we'll be walking through some of Marylebone's top spots for a brunch date so whether you're looking to kick start the romance or want somewhere fun and different for your next date – read on!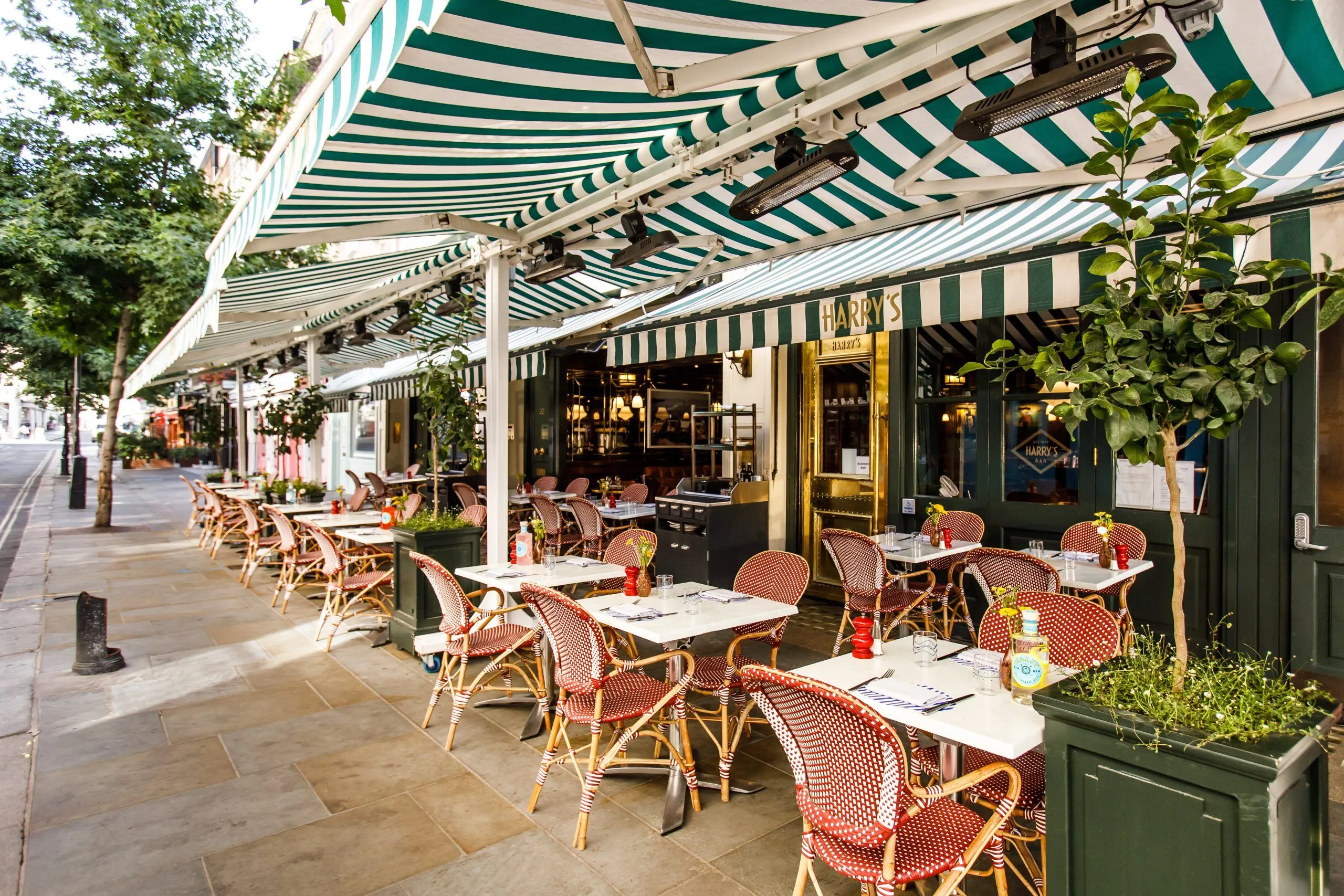 Harry's Bar
Walking through the doors of Harry's Bar transports you into a world of elegance and luxury. The glamorous interior sets the tone for a perfect brunch date. And what better way to spend a lazy weekend than enjoying scrumptious meals in a setting that perfectly balances sophistication and comfort? Harry's Bar is the ultimate destination for those looking for a touch of glamour while still being able to relax and indulge in hearty food and drinks. Whether you're in the mood for classic cocktails or delectable Italian cuisine, Harry's Bar is a must-visit spot for anyone looking for a truly memorable dining experience.
Fischer's
Fischer's is the epitome of elegance when it comes to weekend brunch in London. This charming restaurant boasts a cosy and intimate atmosphere that makes it perfect for a romantic date. And let's not forget about the food – Fischer's has been awarded a coveted Michelin star for its exceptional cuisine. From classic dishes like eggs Benedict to indulgent treats like pancakes with maple syrup and bacon, there's something for every taste. Suffice to say, Fischer's is a must-visit destination for those seeking a sophisticated brunch experience in the heart of the city.
108 Brasserie
Looking for a chic and lively spot for a date or weekend brunch? 108 Brasserie is great for this. This restaurant boasts a vibrant atmosphere and delectable menu items including many vegetarian and vegan options which can be a marker if you know your date is meat-free. Whether you're in the mood for a classic dish or want to try something new, 108 Brasserie has you covered. Stop by for a romantic brunch date with that special someone, you're sure to be impressed with the quality of the food and the ambiance of this exciting eatery.
Chiltern Firehouse
For those seeking a contemporary take on the traditional brunch scene, we like the Chiltern Firehouse. Adorned with lush greenery and immaculate decor, this hotspot is impressive the moment you walk in. The natural decor sets the tone to make it all a more approachable date. Step inside and indulge in a delicious array of dishes, from sweet to savoury, all while soaking in the buzzing energy of London's elite. Whether you're a seasoned brunch-goer or a newbie looking to impress, the Chiltern Firehouse is the perfect destination for a memorable morning meal.
Montagu
Located in the heart of London, Montagu is the perfect spot for brunch enthusiasts seeking a cosy yet sophisticated atmosphere. With its elegant decor and welcoming ambiance, Montagu offers a relaxing dining experience that is second to none, making a great place to chat and get to know your date better. From hearty breakfast options to delicious lunch dishes, there's something for everyone on the menu. Choose from classics like avocado toast or try something more adventurous and innovative. No matter what you decide, you'll leave feeling satisfied and eager to return. It has all the ingredients for a perfect brunch date!
When looking for brunch date spots it's evident that there are many places that offer a great experience and delicious meals. Now it's up to you and your date to pick one! Harry's Bar, Fischer's, 108 Brasserie, Chiltern Firehouse and Montagu each provide a different but equally excellent atmosphere for an enjoyable brunch date . When deciding on a brunch spot, try to let quality and atmosphere be the deciding factor when thinking about what place to choose. If you're looking for more ideas of romantic spots for breakfast or lunchtime dates, follow us on Instagram for daily recommendations. No matter which location you choose, we hope you have a wonderful brunch date!