Asian and mediterranean fare are always at the top of the list with lots of choices to secure a meat-free meal. From traditional Indian and Thai meals to gourmet fusion fares, vegan dining is truly alive and well in London! In this blog post, we explore some of our favourite vegan restaurants that not only serve great food, but also have great date ambiance. Whether you're vegan, vegetarian or just want to try something different, read on for our top plant based date spot suggestions!
Gauthier, Soho
Right at the height of his career, Michelin-star chef Alexis Gauthier did something unheard of – he dropped all meat products from his menu and reinvented fine cuisine, proving veganism can be delicious and refined. Nestled in the heart of Soho, Gauthier is a charming haven for vegans seeking a fine dining experience. Intimate, warm and with a balanced ambiance perfect for a date, this unique culinary destination offers a French-inspired plant-based menu that tantalises the tastebuds. What's more, Gauthier prides itself on its wine and food partnerships, making it the perfect spot for a romantic date night. So if you're a vegan or a lover of French plant-based cooking, head over to Gauthier for an unforgettable culinary adventure.
Tendril Kitchen
If you're in search of a plant-based meal that's delicious and environmentally friendly, Tendril Kitchen is the spot for you. Located in the bustling area near Oxford Circus, this eatery is serving up food that's all about putting plants first. Tendril Kitchen also prioritises sustainability by striving to achieve close to zero waste. As more and more people put their environmental values at the centre of their dining choices, Tendril Kitchen is definitely on our list for daters not only looking for tasty food but also conscious of the planet.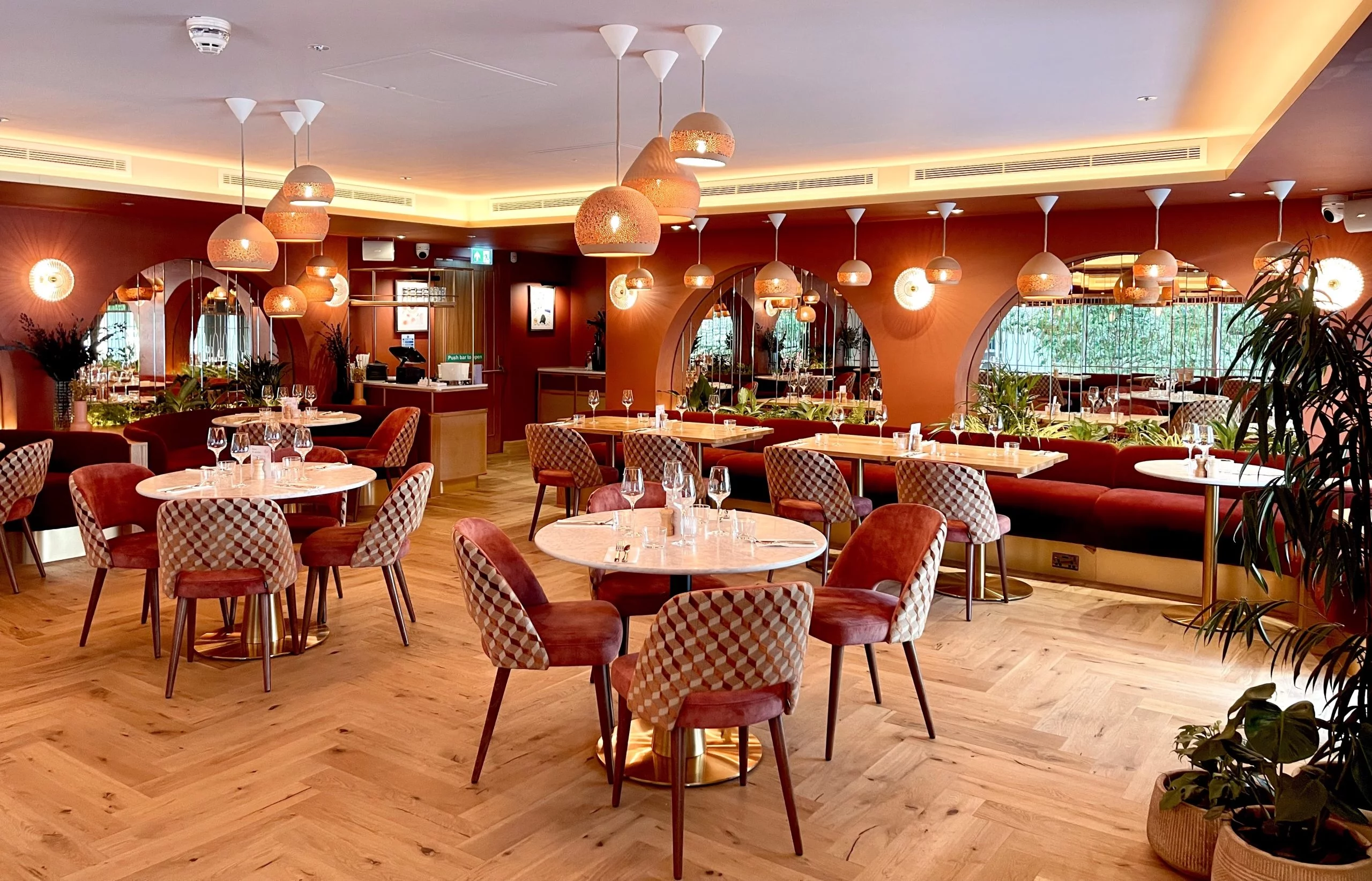 Mallow
London is famous for its abundance of amazing restaurants, but if you're searching for a truly special dining experience, you should definitely check out Mallow. This charming restaurant is known for its romantic and inviting atmosphere, making it the perfect spot for a cozy date night in London. The menu is seasonal and features only sustainable ingredients, ensuring that you'll be enjoying the freshest and most delicious food possible. From the moment you walk through the door, you'll be greeted with warm smiles and an inviting ambiance that sets the stage for a good first date. Overall, Mallow is a must-visit destination for anyone looking to enjoy a beautiful meal in a truly intimate setting.
WAVE (We Are Vegan Everything)
Looking for a more casual and uncomplicated spot for your next date? Look no further than WAVE (We Are Vegan Everything). This vegan restaurant offers delicious food that even non-vegans will enjoy. Say goodbye to the stress of figuring out what to order – at WAVE, everything is plant-based and bursting with flavour. And with its laid-back atmosphere, you'll feel comfortable and at ease as you get to know your date over a scrumptious meal.
London is full of exciting vegan restaurants that are perfect for a romantic date! Whether it is Gauthier's delicate menu or Alter's breathtaking ambience, there is no shortage of delicious places to discover. We hope this blog has given you some ideas of what a vegan date in the city could look like and perhaps helped you pick your own favourite spot. If you're looking for more spots for your next date night, make sure you follow us on Instagram!