Dating for Paris Singles
Paris is a vibrant city of culture with some of the classiest, and most elegant single professionals in the world. How do single, eligible men and women meet a partner who is similar; someone who is also a high achiever in various aspects of their lives?  If what you are looking for is a long-term commitment in Europe, or perhaps even further afield then we may be able to help. At Maclynn (formerly Vida) we have succesfully worked with clients based in Paris over the last decade. With a cosmopolitan international network across Europe (and further afield) we may be able to help you too!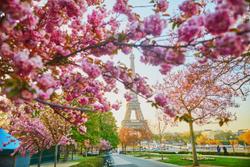 Our Matchmaking Methods
Our exclusive and personalised matchmaking agency has successfully selected and matched many of the top single cosmopolitan individuals living in Paris. It is our job to cater to you, so that without having to endure endless swiping you can still be focussed on meeting someone exceptional to share your life with.
We go about making one on one personal introductions to find you the long-term partner of your dreams. Our team of matchmakers are relationship experts with extensive international experience, which perfectly suits our Paris clientele.
Join Our Exclusive Network
Private Membership
Guaranteed introductions
Personally assigned matchmaker
Proactive search for compatible matches
Access to over 18,000 vetted Open Members
Exclusive headhunting for matches in your city or internationally
Invites to events, workshops, and masterclasses
Open Membership
Passive profile registration
Opportunity to be matched with a Private Member (not guaranteed)
Invites to events, workshops, and masterclasses
About us
We have worked with several international cosmopolitan individuals in Paris, all looking to meet their ultimate match. We understand how time consuming dating can be, and how busy your life is. Let us focus on finding your ideal match for you so you can spend your time dating pre-screened, hand selected matches.
If you're in Paris and looking for an exclusive, confidential and personal approach to finding your perfect partner, get in touch today!
Rachel Vida MacLynn is renowned as a world-leading matchmaking and dating expert and is widely featured in the press. Our approach is personal, professional and discreet. Our network of exceptional single men and women has been personally selected by us with the help of our consultants from across the globe.
Our vast network of single people and Maclynn's enviable reputation means you are in safe hands exploring the world of matchmaking.
Thank you for your efforts so far. I am certain that you will get me into a relationship quickly. You have made me a more confident happier person and for the first time in years I am excited about dating again.

—

Bruno,

32,

Paris

Felicity has been a great matchmaker, friendly and supportive. She is positive and patient and has made me a better person. Thank you for everything you've done.

—

Amit,

39,

Dubai

I feel so lucky and happy to have you part of my life. I can't believe that in the last 24 months you introduced me to the man of my dreams and I'm now holding a baby!

—

Sarah,

39,

London

I couldn't feel any better or more excited about everything. We're already talking about relocating. Thank you for making this happen.

—

Anna,

35,

London

Myself and XX got married in December in Australia. Was extremely romantic, just the two of us and we have been travelling since. I can only thank you guys for the introduction to such an amazing lady. I'd like to thank you for your services once more. You can mark this down as another Maclynn success for sure.

—

Matthew,

43,

Hong Kong

This process was fun, and here I am now with my partner and great memories to cherish forever.

—

Juan,

37,

Madrid

Leila is much more than just a matchmaker. She's my full-time wing woman! For years I've been seeking a solution to meet like-minded men without having to resort to gay bars, which is simply not my scene. Leila's black book is really rather special.

—

Henry,

41,

London

Frankie has been fantastic throughout. I have felt in the best hands. Thank you for choosing her for me. She gives great advice, really knows what she is doing, has a calm confidence about her skills, and cares about me.

—

Luke,

58,

London

Some greater force brought us together when we would never have found each other otherwise. That greater force is Karen. And I am deeply grateful to her for making my life a happy one again!

—

Helen,

43,

London

Barbara I loved the evening. Just to add that your events have enriched my life, if that is the right word that best describes meeting so many smart and attractive people who attend your events.

—

Robert,

48,

Oxford

As a CEO and Entrepreneur I value incredible experiences more than just time out. I like to mix with people who stimulate great conversations and who can have fun. Yesterday's amazing event at Anjuna was a fun experience; great people and great venue. Priceless for a busy exec!

—

Liam,

53,

Switzerland

Karen has been a wonderful guide throughout my experience, a very good, emotionally intelligent listener who fully understands my personality, background and aspirations. I always felt in very good hands, supported on a human standpoint and lead properly on the journey. Karen has helped me to create the perfect emotional environment first, then introduced me to many great people who fit my profile, and has always been there for me with a great smile and wonderful suggestions to support me throughout my experience.

Karen is smart, flexible, passionate and positive and I would recommend her to anyone interested in this journey

—

Francesca,

49,

London

I was 45 when I met my husband at my first Maclynn event just under 3 years ago. Recently single then, I rarely went anywhere without either my sister or a friend in tow. I'm so grateful to Maclynn for encouraging to come to their singles' event alone.. as it was there that I met my now husband!

In May this year (2019), we were married in Central London after two and a half years of dating and he proposed almost a year after our first date on Christmas Day. He's everything I wished for: warm, kind, intelligent, handsome and makes me howl with laughter like no other. Despite being in my forties, with many long term relationships behind me, I'd always believed that if you put yourself out there, remain optimistic and open, anything is possible!

—

Victoria,

48,

London

I have been a member of Maclynn for 6 months. I enjoy Rachel's personal approach and willingness to pop out of the office, so we can have regular catch ups. The whole team is wonderful and it is so apparent that they genuinely love matchmaking! I am very happy and the introductions so far have all been very impressive!

—

Julie,

52,

London

Rachel, I just wanted to drop you a note and say how fantastic Joanna is for you. All too often people do not get the recognition and she is nothing less that a super star. Joanna always gives great feedback and is so very supportive with her guidance and advice. For me I would recommend Maclynn alone, just so people have Jo manage their hopes and dreams.

—

Mark,

48,

London

After losing my husband, I never thought I would be able to fall in love again. My matchmaker reassured me that there can be multiple soul mates for people and that I would once again feel the love I felt before. I started the process slowly and ended up meeting someone after five months. I am currently enjoying every minute of getting to know him and feeling in love again.

—

Ashley,

56,

NYC

I knew Leila would find me someone. She seems to know everyone in London, so it didn't take long! Matchmaking for Leila is not just a career, it's a lifestyle. It shines through and I am glad to be at the receiving end of her magic!

—

Paul,

52,

London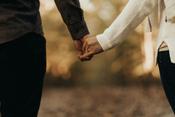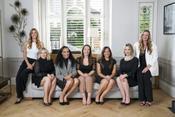 About Us
Learn about our 5-step matchmaking methodology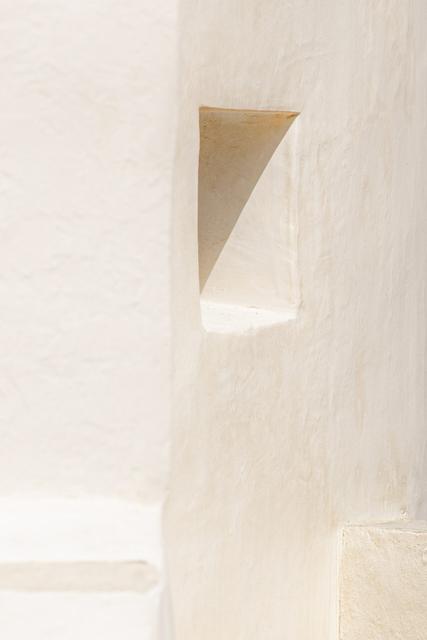 Tailored Service
An extraordinary bespoke service designed with the highest level of quality in mind and that will ultimately lead to you to finding a compatible partner.