1. Two More Years
Overlooking The River Lea, Two More Years is a quirky little riverside bar that doubles up as a creative studio for like-minded virtuosos looking to meet up. Its name is a nod to the number of years remaining on Hackney's bar and restaurant scene – just two more years – before the property is redeveloped.
Set across three floors and a patio overlooking the river, Two More Years boasts a unique river terrace and a wine list of 17 organic wines. Everything about Two More Years is in the name of sustainability, from the wine to their Caribbean street food (created by Only Jerkin), their menu tastes as good as it sounds.
Being a bar centred around creating new introductions, Two More Years is also a great summer date idea for new couples, with its warm buzzy atmosphere, romantic views over the lake and simple menu, it provides all the essentials to get your date off to a good start.
2. Revel in Skylight's Many Highlights
London is blessed with several rooftop bars and sky-high dining experiences, which we have talked about before. However, if you're looking for somewhere a bit quieter and, well, slightly lower down than the typical heights of The Gherkin and The Shard's bars (around 250 metres), Skylight is a fantastic alternative. Offering 360 vistas over the iconic city skyline, an award-winning team of mixologists and an equally delectable street food menu, Skylight offers a far more laid back and social setting than the better-known skyrise bars and restaurants.
Cosy up in a snuggly igloo or heated booth later into the evening and enjoy a bottle of Moet Imperial as you watch the sunset and the stars come out. You won't have to worry about the weather either, because their beautiful Pergola table is heated and fully protected – it's also completely free to book.
3. Explore the Largest Living Plant Collection on Earth
Kew Gardens remains one of the most famous botanical gardens and flower patches in the UK, with over 30,000 species of living plants, 300 acres of land, a beautiful tea room and endless broad walker borders, taking a summer date to Kew Gardens is always a beautiful and memorable experience.
We're firm believers that summer date ideas that involve walking and exploring new locations provide the perfect catalyst for conversation. There's never a dull moment in Kew Gardens, which should help alleviate the sometimes common nerves of a first date. From the rare plant wildlife in Temperate House to the historic Mediterranean Garden and King William's Temple, there's always something to talk about as you wander down these historical paths.
And if you ever fancy a bite to eat, their Orangery, Pavillion Bar and Grill and Botanical Brasserie offer the perfect pit stop midway through your botanical journey. From lunches of burgers and Mediterranean-inspired dishes to coffee cakes and light sandwiches, Kew has everything you need to make your summer date idea the best it can be.
They also put on a phenomenal festive walk if you're looking for a winter date idea further down the line!
4. Hedonism Wines
More recently, Hedonism Wines has been hitting the headlines recently for their collaboration with renowned Michelin star chef Ollie Dabbous, famed for his work at New York's The Fat Duck, Pierre Gags and of course, his involvement in the Hide project. Hedonism offers an unrivalled wine-tasting experience each month.
Headed up by Sherry Rose Stolar, you and your date will be introduced to a deep dive into the world of London's wine-tasting scene. Each month offers a wine tasting experience from a different region, grape variety or style. For July 2022, Hedonism will be focusing on the wines from lesser-known wine-producing countries, from the crisp whites of Austria to the deep and inviting reds of Lebanon. A welcomed step away from the better-known wine production countries like Spain, France and Italy.
For July, you and your date will be experiencing the following wines:
Brundlmayer Langenloiser Loiserberg Gruner Veltliner 2019
Blanc Domaine de Bargylus 2015
Orgo Rkatsiteli 2019
Xinomavro Pegasos 1997
Massaya Le Colombier Red 2019
Kamnik Vranec Terroir Gran Reserva 2015
Please note this tasting will be held at 3/7 Davies Street, London, W1K 3LD.
5. The BBQ Club in Southbank
A summer date idea that is a little different and lesser known across Central London is Southbank is Jimmy's BBQ Club; an experimental BBQ pop-up that encourages you to cook your 6-course menu alongside seasoned BBQ experts. Jimmy's chefs will prepare all the food for you and guide you through each course, offering secret BBQ tips and tricks to perfect the art of smokehouse culinary.
The entire experience focuses on what BBQing is all about – enjoying cooking, music and alfresco dining while sitting around friends (or your date) in the summer heat. The chefs at Jimmy's will also serve up flavoursome BBQ foods as well as a range of nibbly bits to be enjoyed throughout the course.
All you'll need to do is relax and sit back while you enjoy grilling your summer feast. Jimmy's will keep you hydrated with an exceptional drinks menu as you bask in the ambient rays of London's Southbank sun.
Jimmy's Pop Up excels in the art of London pop-ups through the seasons and their winter edition is just as good.
6. The Art of Beekeeping
There's been a distinct buzz around Ham Yard recently and it's no surprise why. The acclaimed and much-loved Esther Coles, known as 'Queen of the Bees' hosts an evening on beekeeping atop Ham Yard Hotel Roof Terrace. Marvel in the majestic beauty of the garden's seasonal flowers and explore the wonderfully kept hives across the terrace with the stunning Soho Skyline as your backdrop.
Your host Esther Coles will lead a honey-tasting and candle-making session on the terrace. You will taste honey from single flower varieties as well from around the world. Afterwards, you will learn to let your creativity loose and begin making a candle from beeswax.
All of this will be enjoyed alongside honey-themed canapes and cocktails to complete an evening of delicate sweetness and serenity as you enjoy a tipple over the city.
7. Afternoon Tea on Bateaux London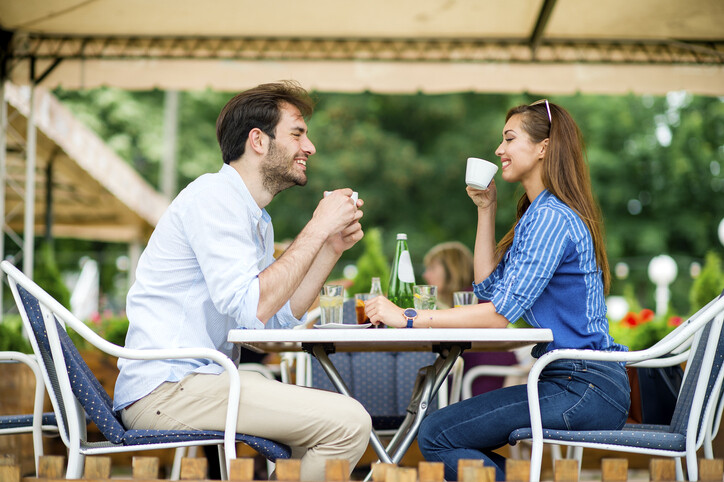 'Bateaux London is your London', located on the historic Victoria Embankment, Bateaux London offers customers a new way to explore and experience London, offering unparalleled views of the city from a completely different perspective as you delicately float across The Thames, marvelling at the iconic sites of the capital.
While Bateaux London offers several exquisite services, including afternoon and evening dining, for a summer date idea, we'd personally recommend their Afternoon Tea experience. A 2-hour cruise and dining experience, enjoyed atop the boat inside their luxury lounge, delight in a selection of delicious, handmade sandwiches, cakes and treats created onboard by their chefs and fresh scones, loose teas and more.
As you dine in fine luxury, an accompanying host of live musicians will serenade you as you float elegantly down The Thames, passing iconic sites such as the Houses of Parliament, The London Eye, Big Ben, St Paul's Cathedral, Tate Modern and Tower Bridge to name a few.
Basking in the glorious sunshine as you sip loose-leaf tea and indulge in tea and scones is certainly one of the best British ways to spend a date this summer.
---
Looking for Someone to Experience Our Summer Date Ideas With?
If you're looking to take back control of your love life this summer, your journey starts with us.
We have been helping exceptional men and women find summer love in London and across the UK through private, personalised and psychology-based matchmaking since 2011. Through compatibility profiling, we can identify brilliant men and women from our private offline network who align with your core morals and future relationship goals.
You will be assigned your matchmaker, who will become your confidant and friend through the course of your 6-18 month membership. Your consultation is designed to be relaxed, informative and enjoyable, and will last anywhere between 30 minutes to a little over an hour.
If you'd like to learn more about our bespoke, private matchmaking service, why not give us a call? Even if it's just to get a better understanding of how we work and have helped thousands of single men and women find love in London and across the UK, we'd love to talk you through how we can help you find your perfect partner this summer.
Interested in finding out how we work?