Your Exclusive London Dating Agency
Maclynn (formerly Vida) is headquartered in London and specialises in personal introductions between some of the world's most exceptional people.
Our focus is to help find you your ultimate match. We understand just how hard dating can be, especially in the hustle and bustle of London. Having your own personal matchmaker will help to both accelerate and streamline your search.
Our service will guide you towards finding your life partner, someone compatible not only physically but who also shares your values and life goals. Working with a matchmaker enables you to focus on your hectic work schedule and personal commitments, while we take care of the vetting process.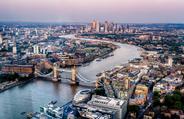 Our Matchmaking Methods
Our Award-Winning Matchmaking Methods
Over a period of 6–18 months, you will meet the most eligible singles, handpicked by our expert matchmakers with your unique requirements in mind.
You will be assigned your own matchmaker, who will become your confidante, consultant and comrade. They will personally search and assess potential matches for you from our network of thousands of amazing, eligible singletons, before identifying those who most accurately complement your own values.
Bored of idle bar chat, noncommittal city-goers, and shallow short-term relationships? Our boutique service is designed to alleviate these concerns and set you on a path to finding your perfect partner.
We'd love to meet you, and hope to welcome you as a member!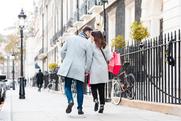 Maclynn 5-Step Matchmaking Methodology
Know Yourself

We need to understand your unique core principles and beliefs before we start envisaging the person who could be your life partner.

Define Your Ideal Match

Opposites attract—but only up to a point. Your ultimate match will have deeply held values that match yours, share your outlook on life, and just 'get' you like no one ever has before. They will live and breathe life just as you do.

Visualize The Relationship

Building a relationship that stands the test of time is about so much more than the person. Consider goals, roles, location. Your life's cogs must align with theirs. That's why we will attend to the minutiae of any potential match's character and lifestyle, ensuring you don't meet someone who captivates you but is actually unavailable, either emotionally or geographically.

Create a Plan and Put it in Motion

Have you thrown yourself into dating and been left wondering why it isn't working? The missing link might be a solid plan, and the knowledge required to execute it. Our experts and matchmakers will not only create a strategy bespoke to your needs and personality, but they'll deliver it as well. You'll barely need to give it a second thought.

Date Mindfully, with Meaning and Purpose

Dating shouldn't feel like a numbers game. Every interaction should be considered with the attention it deserves, with each introduction taking you closer to finding your ultimate match.
Join Our Exclusive Network
Private Membership
Guaranteed introductions
Personally assigned matchmaker
Proactive search for compatible matches
Access to over 17,000 vetted Open Members
Exclusive headhunting for matches in your city or internationally
Invites to events, workshops, and masterclasses
Open Membership
Strictly invite-only
Passive profile registration
Opportunity to be matched with a Private Member (not guaranteed)
Invites to events, workshops, and masterclasses
Why Professionals in London Prefer Maclynn
London is one of the busiest cities in the world and the dating scene is no exception. The city offers a wealth of opportunities for romance, but the key to unlocking its full potential is knowing where to look and how to navigate it – which is where we can help.
Compatibility Profiling: For busy professionals in London, our bespoke profiling session helps streamline the process of finding a compatible partner based on your own unique values. We need to understand your unique core principles and beliefs before we start envisaging the person who could be your life partner. Once your profile is complete, your matchmaker will begin their search.
Dedicated Matchmakers: You will be assigned your own dedicated matchmaker, who will help you navigate London's overcrowded dating scene, provide advice and support and become your confidant and friend throughout your dating journey.
Exclusive Access: London is a large, diverse city, and knowing how to navigate its dating sphere can be challenging. We have access to over 17,000 members and your matchmaker will handpick the best matches for you. And of course, only you have the final say on who you meet.
Complete Confidentiality: London is a loud city, and you may prefer a more private approach to finding a partner – and not everyone wants to share their dating life with everyone in their social circle or have a profile on an app! We take client privacy and confidentiality extremely seriously, and the only people with access to your personal information and profile are our matchmakers.
The Value of Psychology in Matchmaking
Partnering with an award-winning, matchmaking agency can be a decision that could change your life. Maclynn provides its clients with the utmost quality of professional advice, coaching, guidance and feedback, elevating their experience into a life-changing journey of self-discovery and growth while always keeping their wellbeing, confidence and fulfilment at heart.
With Maclynn, you are gaining a level of expertise and attention to detail that is second to none. Your personal matchmaker will take the time to get to know you and will work tirelessly to find you the best possible matches.
A high-end matchmaking service such as Maclynn provides unrivalled value. Alongside your dedicated matchmaker, you will have access to a team of psychologists and award-winning dating experts, a pool of over 17,000 hand-selected members, and professional support and advice. Plus, over 80% of our private members start a relationship within 12 months.
Ultimately, the decision to work with a bespoke matchmaking service comes down to your personal goals and priorities. If finding a long-term, meaningful relationship is your top priority and you're willing to invest in that goal, then we may be your perfect match!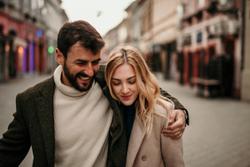 About Our Dating Agency
Founded in London in 2011 by chartered psychologist Rachel Vida MacLynn, we apply psychological intelligence and business expertise to developing Maclynn (formerly Vida) into a world-class introduction agency for some of the world's most exceptional people.
When Rachel established our dating agency in London over a decade ago, it was built with our clients in mind.
Our matchmakers and consultants are predominantly based at our Head Office in London, and have undergone intensive training to deliver service of only the highest quality.
Rachel Vida MacLynn is renowned as a world-leading matchmaking and dating expert. As one of the most established and successful dating agencies out there, it will come as no surprise that Maclynn is widely featured in the press. Our approach is personal, professional and discreet. Our network of exceptional single men and women has been personally selected by us with the help of our consultants from across the globe.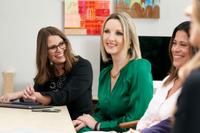 I feel so lucky and happy to have you part of my life. I can't believe that in the last 24 months you introduced me to the man of my dreams and I'm now holding a baby!

—

Sarah,

39,

London

I couldn't feel any better or more excited about everything. We're already talking about relocating. Thank you for making this happen.

—

Anna,

35,

London

Leila is much more than just a matchmaker. She's my full-time wing woman! For years I've been seeking a solution to meet like-minded men without having to resort to gay bars, which is simply not my scene. Leila's black book is really rather special.

—

Henry,

41,

London

Frankie has been fantastic throughout. I have felt in the best hands. Thank you for choosing her for me. She gives great advice, really knows what she is doing, has a calm confidence about her skills, and cares about me.

—

Luke,

58,

London

Some greater force brought us together when we would never have found each other otherwise. That greater force is Karen. And I am deeply grateful to her for making my life a happy one again!

—

Helen,

43,

London

Karen has been a wonderful guide throughout my experience, a very good, emotionally intelligent listener who fully understands my personality, background and aspirations. I always felt in very good hands, supported on a human standpoint and lead properly on the journey. Karen has helped me to create the perfect emotional environment first, then introduced me to many great people who fit my profile, and has always been there for me with a great smile and wonderful suggestions to support me throughout my experience.

Karen is smart, flexible, passionate and positive and I would recommend her to anyone interested in this journey

—

Francesca,

49,

London

I was 45 when I met my husband at my first Maclynn event just under 3 years ago. Recently single then, I rarely went anywhere without either my sister or a friend in tow. I'm so grateful to Maclynn for encouraging to come to their singles' event alone.. as it was there that I met my now husband!

In May this year (2019), we were married in Central London after two and a half years of dating and he proposed almost a year after our first date on Christmas Day. He's everything I wished for: warm, kind, intelligent, handsome and makes me howl with laughter like no other. Despite being in my forties, with many long term relationships behind me, I'd always believed that if you put yourself out there, remain optimistic and open, anything is possible!

—

Victoria,

48,

London

I have been a member of Maclynn for 6 months. I enjoy Rachel's personal approach and willingness to pop out of the office, so we can have regular catch ups. The whole team is wonderful and it is so apparent that they genuinely love matchmaking! I am very happy and the introductions so far have all been very impressive!

—

Julie,

52,

London

Rachel, I just wanted to drop you a note and say how fantastic Joanna is for you. All too often people do not get the recognition and she is nothing less that a super star. Joanna always gives great feedback and is so very supportive with her guidance and advice. For me I would recommend Maclynn alone, just so people have Jo manage their hopes and dreams.

—

Mark,

48,

London

I knew Leila would find me someone. She seems to know everyone in London, so it didn't take long! Matchmaking for Leila is not just a career, it's a lifestyle. It shines through and I am glad to be at the receiving end of her magic!

—

Paul,

52,

London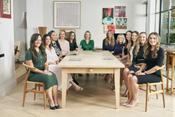 About Us
Learn about our 5-step matchmaking methodology
Partnering with Maclynn
Combining psychological principles with professional consultation, we help our clients find lasting relationships with compatible people. Your dedicated matchmaker will go above and beyond, putting in the time and effort to help make your vision a reality.
We believe that the perfect match starts with you. The environment we create is empowering and inclusive but above all, tailored to your specific needs. Once we know what we're looking for, we introduce you to compatible people who share your values and life goals, allowing you to create much deeper and more meaningful connections.
We have access to a vast network of exceptional singles, and leave no stone unturned in our search for your ideal partner. Your matchmaker will be committed to providing you with the utmost quality of professional advice, coaching, guidance, and feedback, elevating your experience of the dating world to a life-changing, journey of self-discovery and growth.
Keeping wellbeing, confidence, and fulfilment at heart, we have successfully matched thousands of people from every corner of the world for over a decade, making their ideal relationship a reality.
Your perfect match is out there and we're committed to helping you find them with discretion and dedication. Let us do the hard work so that you can focus on enjoying the journey to finding your forever partner.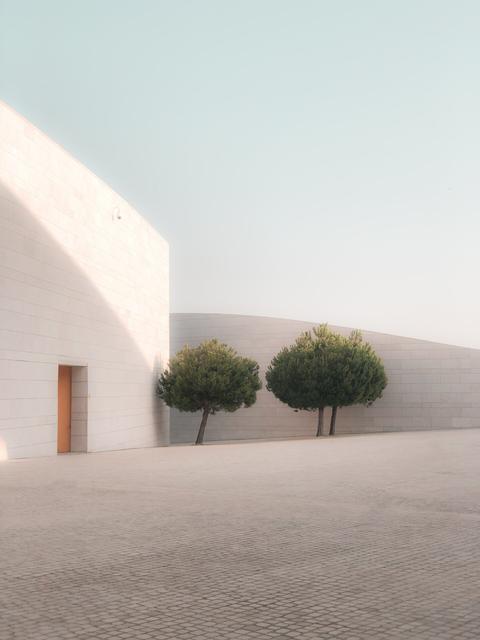 Tailored Service
Our dating agency will create a bespoke service designed with the highest level of quality in mind and that will ultimately lead to you to finding a compatible partner.